---
Simply Craft Supplies Inc.

Simply Craft Supplies Inc. is a locally owned business


Simply Craft Supplies has been in business since 2019. As most of you know we started as a Buy In Group, and as of July 2021 we officially became a Brick-and-Mortar store and opened Simply Craft Supplies Inc. an all crafts supply store.

Inspiration & Fun
Simply Craft Supplies Inc. focuses on providing quality components and supplies that the customer can easily transform to showcase their personal style. We believe in offering classes and events at the store (or other location) to provide skill sharing for our craft community. Each team member brings their own creative style to the items in store.

The Team
Ask anyone at Simply Craft Supplies Inc. about what makes the stores unique, and they'll say the staff. Simply Craft Supplies Inc. team members are talented, creative people who design many projects and have first-hand knowledge about the products. They understand the customer's needs and the current trends and share this information with the customers.

It's not always smooth sailing, but it's an enjoyable ride and there's always something exciting and fun to see on the shelves.

Thank you from Kim, Jillian, and Jackie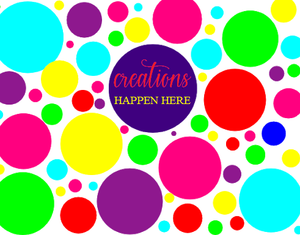 Shopping
Specializing in Siser HTV (heat transfer vinyl) and Oracal 651 (permanent vinyl), we stand behind our products as being an authorized Orafol and Siser reseller!!
We also sell mugs, tumblers, sublimation products, farmhouse signs, tools and accessories, clothing … the list goes on!
We also carry are own line of SUBLIMATION INK !!

Are you just dabbling or are you a full-time crafter?
Got questions? Shoot us an email or drop by to chat!